Total Solar Eclipse: How to Plan
The Great American Solar Eclipse will happen in less than a week!  August 21st is almost here!
We at 36U have been finalizing our plans for driving to the path of totality—and are excited about seeing the famous corona at full eclipse. We've decided where to go and we've gotten our eclipse glasses, so now it's time for final plans.
What About the Weather?
First, we're coming up with how we will handle the weather. What if it's a cloudy—or even a rainy—day? We'll be watching the forecast for our chosen site (almost two hours from home in the middle of the path of totality in Tennessee). I've decided that I'm going there no matter the weather, because part of what I want to experience is the darkness in the middle of the day, and that will happen rain or shine.
You might feel it's better to stay home and watch live streaming or on television if a cloudy, rainy day is forecast. NASA will live stream in several different mediums. If you're driving to the path of totality and can reach several different places, you might also change your destination based on a better forecast in another area.
Leave Early
But be aware that the prediction is for heavy traffic all around the path of totality throughout the U.S. One source estimates that over 7 million people will visit the path of totality. It's likely that roads near the path will be very busy, and towns near interstates will perhaps be the most full. Some towns are charging $50 for a parking spot for viewing – and are almost sold out now.
Don't wait any longer to make your plans!
The best strategy on eclipse day is to leave early and have plenty of extra time for reaching your destination. You don't want your eclipse experience to be spent in the middle of a traffic jam!
Food and Drinks!
Since you're planning for about three hours of eclipse time from beginning to end, take plenty of water or soft drinks, as well as plenty of snacks. The total eclipse near us is around lunch time, so we're taking a picnic. We found a church that is letting us watch from its parking lot. We found it through an internet search of churches in an area not near the interstates. A phone call was all it took to get permission to view the eclipse from the parking lot. We will make a donation to that church, because we know many places have made the eclipse a money maker, and we appreciate the willingness to let us watch from church property.
Don't Rely on Your Cell Phone
We have our eclipse glasses ready and will be printing or sending directions to our phone. Predictions are that cell towers may be overwhelmed with so many people communicating and using social media during the eclipse, so we're making sure to have all of the information we need in case we don't have to access the internet or map services. We will also take chairs and a big umbrella for shade so we'll be comfortable for the three or more hours outside.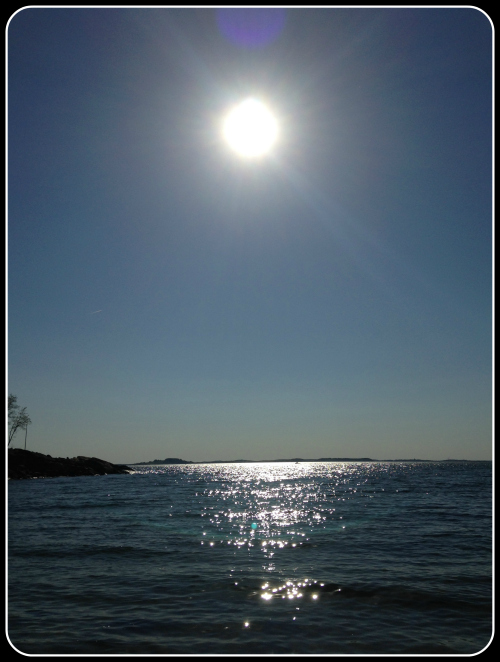 And, finally, sunscreen is a high priority because we're hoping for a clear, sunny day to see what is a once-in-a-lifetime experience for most people!
We hope you have a good solar eclipse viewing experience, whether it's in-person in the path of totality or online or on TV. Seeing the corona in a photo or video is pretty spectacular—and in person is that much better!
Happy viewing!
Krista Seckinger
36U Marketing Director
8/15/2017
Total Solar Eclipse Part 1: Where Do I Go?
Total Solar Eclipse Part 2: What Do I Need?
Total Solar Eclipse Part 3: How to Plan