36U Note-taking Guides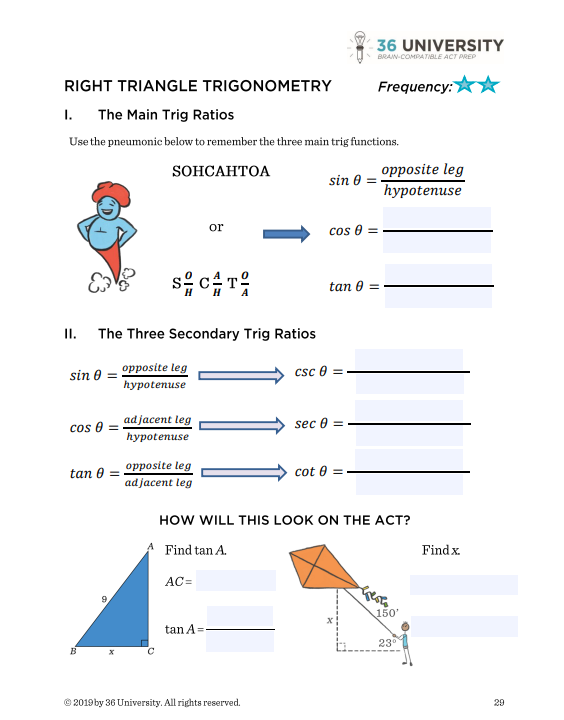 At 36U, we know that students engage with an online program more effectively when they write as they learn, and taking notes helps with comprehension and retention.
Full-color, one to two page note-taking guides are provided with each lesson.
Students can either print the note-taking guides or download and electronic fill (if they have Adobe software).
If you prefer a spiral bound, full-color copy, you can purchase one when you set up an account. The workbooks are mailed to you within 48 hours of checkout.
The spiral bound copies also include a semester pacing guide.
Open an excerpt from the student edition note-taking guides here:
Note-taking Guide Workbook – Student Edition Excerpt
Teacher editions are also available (free .pdf) after account creation. Just hit contact and request a copy!